Storm Dennis is a bomb cyclone that just whacked England with 100 foot waves and hurricane force 98 MPH winds. It follows Storm Ciara, which delivered heavy rains and flooding last week. Dennis is the second strongest storm to hit the region.
These storms are called bomb cyclones after the scientific term bombogenesis, which means they intensify rapidly. Technically, the storm has to feature a barometric pressure drops by 24 millibars in 24 hours. Dennis doubled that, falling 50 millibars in 24 hours.
Bombogenesis is not a new phenomenon, but it has become alarmingly common in only the past couple of years.
Storm Dennis follows on the heels of the widely ignored Hurricane Lorenzo from late last year, a Cat 5 monster that was the most powerful hurricane in the eastern North Atlantic hurricane of all time.
Switzerland reported the strongest winds in it's history as Hurricane Petra caused flooding, extensive infrastructure damage and 80 MPH winds, 
In Jackson, Mississippi, where the natives don't believe in global warming, extreme stormage has nevertheless caused record flooding on the Pearl River, causing evacuations across the state and northward into Tennessee.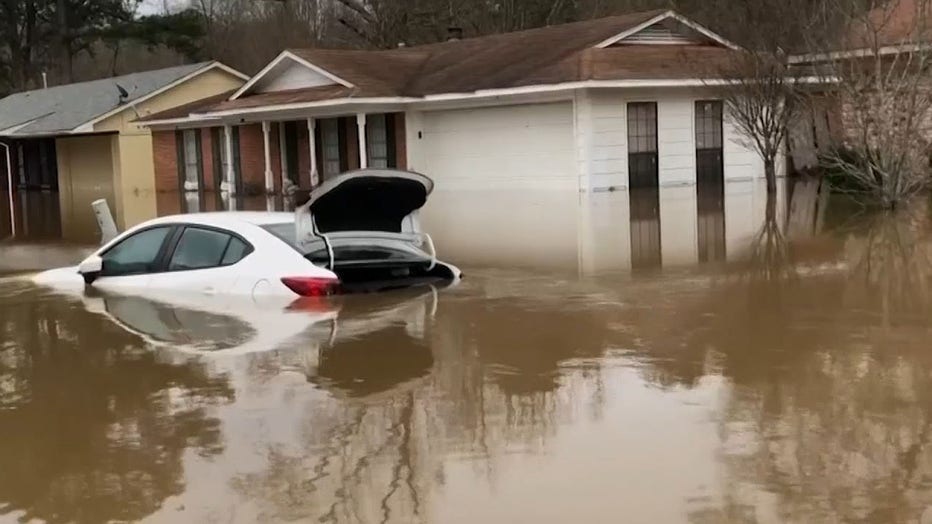 Europe has just recorded the warmest January in its history